Teachers
Your child can reach their full potential at PTW.
Our expert faculty will engage & teach your child with knowledge, care and passion.
PTW students have graduated from Colleges and Universities such as: 


The Staff
One of the reasons for PTW's fast-growing success as a leading performing arts school has much to do with its top notch faculty—hand-picked by the director with a keen eye toward individuals who may be entrusted with the ideals of the school. Those chosen are well-trained professionals who love to teach and are willing to share their expertise, experience, and love for the theatre with others. They are gifted artists who are currently active in their respective fields.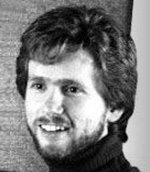 Dean Kravitz
PTW Executive Director / Artistic & Music Director / Song Interpretation Classes / Musical Theatre Performance Classes / Professional, College and School Show Audition Preparation / Private Lessons
Dean began his studies at age five on the violin and added piano at age seven. After his piano debut at Carnegie Recital Hall at age 11, Dean received the Van Cliburn award for piano performance at age 13.  He studied violin, piano, composition, and scoring at the Eastman School of Music where he won the Duke Ellington Award for Outstanding Arranging and Composition. Dean also received the highest score in the BMI Musical Theatre Songwriting competition in 1986.
He graduated with honors from Yale University in 1987 where he received a BA in Composition.  At Yale, Dean composed, orchestrated and musical directed the full length musical, "Experiments", which was performed at Yale commencement. Also at Yale, Dean studied orchestration with Jacob Druckman (from Julliard faculty) and composition with Maury Yeston (composer of "Nine"). Dean has also studied jazz improvisation with the legendary jazz alto saxophonist Phil Woods. He has studied vocal pedagogy and voice therapy at Westminster Choir College and choral conducting at University of the Arts in Philadelphia.  Dean is a New Jersey Certified Teacher, received his Masters in Teaching in 2008, and is currently a Choral Director for the School District of the Chathams.
With his production companies, Dean Kravitz Music (DKM) and Elasticmusic, Dean has composed, orchestrated and sung/played for over 150 National and Regional TV/Radio commercials for major advertising agencies in NY, Boston, Dallas, and California for products such as Pepsi, Toys R Us, McDonalds, Reebock, Motorola, Lady Footlocker, Hefty, Blue Cross/Blue Shield & Clairol. Dean has composed, orchestrated and arranged music for several cartoons on Nickelodeon's "Nick Jr.", as well as the music that premiered the TV Land network.  He currently still has music played frequently on the air.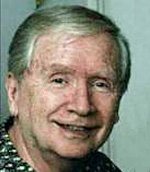 HOWARD KRAVITZ
PTW Founder
Howard received his BS at the Juilliard School of Music and his MA and Six-year Level degrees from Columbia University. He was certified in the state of New Jersey in both Supervision and Administration. Howard was a teacher and Director of Music in New Jersey public schools for 35 years. He left the public school system in 1992 so he could devote full time to PTW, which continued to expand in both enrollment size and course offerings. Howard's musical compositions and arrangements have been performed worldwide by such notables as Dizzy Gillespie, Count Basie, Quincy Jones, and Phil Woods. He also wrote arrangements for WABC-TV and the Arlene Francis Show.
BRIAN LOEFFLER
PTW Faculty: Musical Theatre Department Chair: Show Director & Choreographer / Song Interpretation Classes / Musical Theatre Performance Classes / Private Musical Theatre & Song Interpretation Lessons / PTW Summer Camp & Summer Musical Theatre Conservatory Tia Dionne Hodge
Brian's long list of credits include the New York production of Grease! on Broadway (starring Rosie O'Donnell), and national/international tours including Bye, Bye, Birdie (starring Tommy Tune and Ann Reinking), West Side Story (Riff) and Oklahoma! (Will Parker – 50th Anniversary Production). His regional directing and/or choreographing productions include Jerry Springer – The Opera, Urinetown: The Musical (Chicago's Joseph Jefferson Award and After Dark Award for Choreography), Pirates of Penzance, Grease, Disney's Aladdin, A Chorus Line, Joseph and the Amazing Technicolor Dreamcoat, Anything Goes, Damn Yankees, The Wizard of Oz, You're A Good Man Charlie Brown, The Wit and Wisdon of Will's Women: A Shakespeare Celebration (which he conceived and co-created) and Big River at theaters which include the Mercury Theater in Chicago, Playhouse on the Square in Memphis, Carousel Dinner Theatre in Ohio, Seaside Shakespeare Festival in Nantucket and Milford Theatre in Pennsylvania.
Brian has more than 15 years teaching experience. Former students include Michael Pitt (leading role in Boulevard Dreams, Henry Parker in Dawson's Creek, also Murder by Numbers and Funny Games) and Patrick Wilson (Little Children, The Phantom of the Opera, Angels in America). He is a member of both The Actors' Equity Association and The Screen Actors Guild and most recently perfrormed in The Taming of the Shrew at the New York Fringe Festival. Brian is a graduate of the University of Notre Dame and resides in New York City.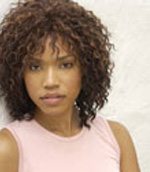 TIA DIONNE HODGE
PTW Faculty: Acting & Drama Classes / Private Acting & Drama Lessons / TV Commercials, TV Acting and Filmmaking Classes / Professional, College & School Show Audition Preparation Private Lessons / PTW Summer Camp & Summer Musical Theatre Conservatory.
Tia Dionne Hodge-Jones is an award-winning writer/playwright, actor, and director/producer. She has appeared in national on-camera and radio commercials, on Law & Order, Law & Order: Criminal Intent, Conviction, as well as the pilot The Third Degree for Fox. In 1998, she received a Best Actress nomination by the Independent Reviewers of New England for her performance as "Veronica" in New Repertory Theatre's production of Athol Fugard's Valley Song.
Tia appeared as the recurring characters "Angel Mel" and "Amelia Bennett" on ABC's One Life to Live. She received the Adrienne Kennedy Society's Louis Kent-Hope Award for Excellence in Creative Writing & Poetry, and is a former National Poetry Slam Team Champion. Her plays, Puddin', Love… Like Lemonade and A Spider in Wine all received workshops by New Jersey Dramatists & Waterfront Ensemble. Puddin' was accepted into the 2009 NY International Fringe Festival. Some of Tia's monologues and essays can be found in More Monologues for Women, by Women; Vol II and Black Comedy: 9 Plays. Tia is a member of the Dramatists Guild of America, New York Women in Film, SAG, AFTRA and AEA. She earned her M.A. and B.A. in English Lit from Case Western Reserve in 1996. Tia is a proud acting instructor at Performers Theatre Workshop.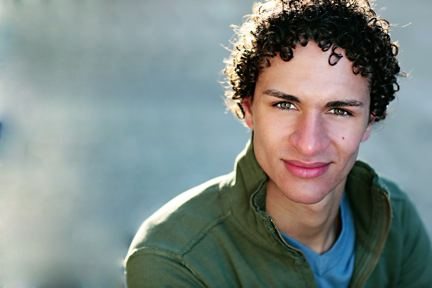 JORDAN FIFE HUNT
PTW Faculty:PTW Faculty: Jazz, Hip Hop, Modern, Ballet and Tap Dance Classes / Show Director & Choreographer / Private Jazz, Hip Hop, Modern, Ballet and Tap Dance Lessons / PTW Summer Camp & SummerMusical Theatre Conservatory
Jordan Fife Hunt is so happy to be a part of the PTW family! Credits: New York City Center ENCORES! - Where's Charley? (Featured Dancer), 1st National Tour - A Chorus Line (Frank, u/s Paul, Mark & Larry), A Chorus Line (Frank, u/s Paul & Richie) - Marriott Lincolnshire Theatre & Zanna, Don't! (Zanna) at SpeakEasy Stage Company. Jordan received a BFA in Musical Theatre (Dance Emphasis) from The Boston Conservatory. He is the choreographer in residence for The Broadway Dolls, a dancer in the music/dance fusion show GIG and dance faculty member of Performers Theatre Workshop. [www.jordanfifehunt.com]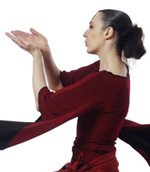 OLIVIA ROSENKRANTZ
PTW Faculty: Tap Dance Teacher and Guru
Olivia was born in France where she performed as a singer/actress from age 5. Currently, Olivia is dance captain and dancer of Brenda Bufalino's New Tap Orchestra. With partner Mari Fujibayashi, she is artistic director, choreographer/dancer of the duo Tapage, performing internationally with classical orchestras, jazz trios and world music ensembles. Tapage currently collaborates with the Mexican string quartet "Cuarteto Latinoamericano" creating work to Latin American compositions. Olivia was soloist tap dancer and vocalist for the American Tap Dance Orchestra, touring nationally and internationally under the artistic direction of mentor Brenda Bufalino. She choreographed and danced for Ka-Tap (North Indian music and dance crossing with tap and Jazz), toured with Heather Cornell's Manhattan tap and with Mad Theatricals. In New York City, she trained in modern dance with Murray Louis and Alvin Nikolais, tap with Savion Glover and Brenda Bufalino.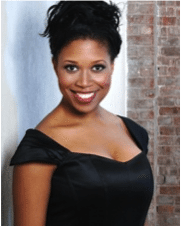 Rosena

Hill

Jackson
Voice
On Broadway, Rosena performed with Patti LaBelle, Tony Braxton, Baby Face, K.D. Lang, Vanessa Williams, Gladys Night and Fantasia in After Midnight. Other Broadway credits include, Come Fly Away (Featured Vocalist), The Color Purple (Church Lady) with Fantasia, Monty Python's Spamalot (Lady of the Lake) with Tim Curry and David Hyde Pierce, Imaginary Friends (Mrs.Stillman), Oklahoma (Ellen) 2002 revival with Patrick Wilson, Riverdance on Broadway (Soloist), Marie Christine (Ophelia) with Audra McDonald, and Ragtime (Sarah's Friend). On the 1st National tour of Ragtime, Rosena performed the role of Sarah.  Off- Broadway credits include, Cotton Club Parade at City Center and The Jazz at Lincoln Center Orchestra, Lost in the Stars at City Center, Tin Pan Alley Rag at the Roundabout, and In Gathering. Regional highlights include, Man Of La Mancha (Aldonza), Baby (Pam), Dreamgirls (Michelle), Cinderella, Chess, Gypsy, Kiss Me Kate, La Cage aux Folles, Aint' Misbehavin, Carmen, and La Boheme. Rosena has performed internationally for three seasons with Queen Esther Marrow and the Harlem Gospel Singers & Band, touring in Austria, Switzerland, Germany, France, Italy, Norway, Denmark, Sweden, Portugal, Hungary, and the Netherlands as a featured soloist. 
As a concert soloist, Rosena, has performed at Carnegie Hall with The New York Pops; Teatro di Massimo Symphony Orchestra, Teatro di Lirico Symphony Orchestra, Memphis Symphony Orchestra, Arkansas Symphony Orchestra, Grand Rapids Symphony Orchestra, Florida Sunshine Pops, Long Island Philharmonic, Sarasota Symphony, Cape Cod Symphony Orchestra, Hartford Symphony, Wheeling Symphony, and the New York Philharmonic's recording of Carousel  "Live at Lincoln Center" shown on PBS. 
A native of Sarasota, Florida, Rosena's debut CD, If You Believe, combines the styles of jazz, gospel, and show tunes in honor of her late father.  Rosena and her husband, Grammy award winning trombonist Jason Jackson, run Jack & Hill Music.  They perform original compositions, arrangements of jazz, standards and the American Songbook.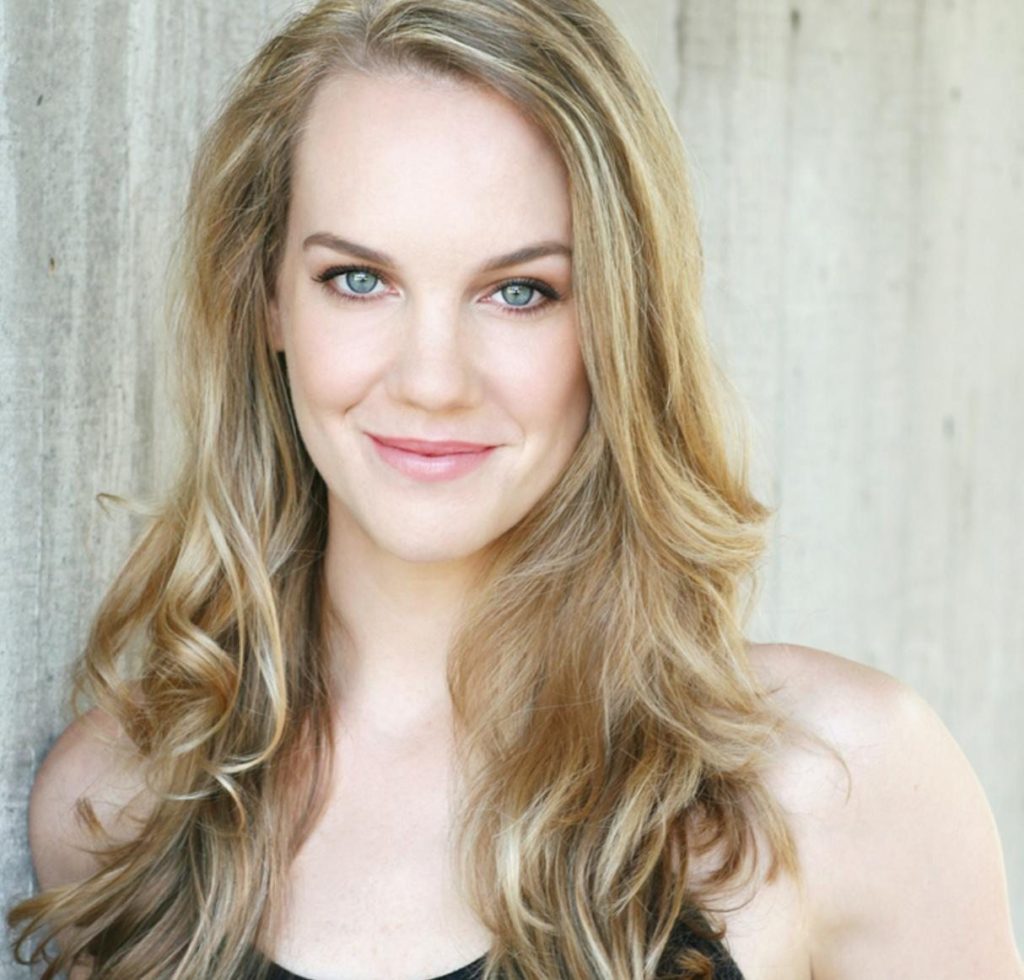 ANALISA LEAMING
PTW Faculty: Professional, College & School Show Audition Preparation Private Lessons / Private Voice and Acting Lessons
Analisa made her Broadway debut in On the 20th Century starring Kristin Chenoweth and Peter Gallagher, then immediately joined the cast of The King and I at the Lincoln Center and eventually took over the role of Anna. Analisa toured with The Sound of Music and Annie. Regional credits include, Mary Poppins, The Sound of Music, The Music Man, Pirates!, Hello, Dolly!, She Loves Me and Sweeney Todd.
Originally from Tennessee, Analisa attended the Eastman School of Music for her Bachelors of Music in vocal performance. During her time at Eastman, she won 2nd place in the prestigious Lotte Lenya Competition. Analisa is the creator of the podcast "A Balancing Act" which can be found on iTunes and Stitcher Radio - it's filled with interviews and wonderful conversations around the crazy career of showbiz. Analisa, her husband Joseph, and dog Junebug are new residents of Bloomfield.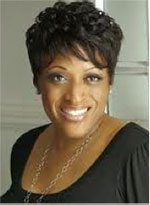 SHIRLEY CRABBE
With over 20 years of experience performing and teaching throughout the New York City area, Shirley is adept in a variety of musical styles. Her expertise as a voice teacher is based in classical music, but she is also an accomplished jazz singer and can easily work with anyone who wishes to learn how to sing in Musical Theater, Jazz or other styles.
Shirley's training and experience includes a Masters of Music in Classical Voice from Manhattan School of Music and a Bachelor's degree in Music Education from Northwestern University School of Music and numerous stage performances. Past teachers include Betty Allen, Elizabeth Fischer, Renee Corenne, & Beth Roberts to name a few.
She has also performed at some of New York's finest Cabarets and Jazz Clubs: recently appearing in two showcases at the world famous NYC jazz club Birdland. In concert, she has opened for Abby Lincoln and has been honored to have the formidable Harold Mabern and Jamil Nasser be members of her back-up band. Performances at Madison Square Garden, the Paramount Theater and in various NYC area Jazz Series' also complement Shirley's career. Other credits include the role of Armelia/Charlain in Ain't Misbehavin'at the Elmwood Theater and featured soloist on the CD recording Africa by the Mystic Pilgrims. On September 27, 2011 Shirley released her debut CDHome, on which she sings musical theatre, American Songbook and jazz standards. For the ensuing 26+ weeks (with 6 weeks Chartbound) the album remained on the Jazz Week Album Chart, the definitive jazz national radio chart that reports the top Jazz albums played each week on radio stations across the US.
Shirley's awards include 2010 Top 5 Finalist in the NY Jazz Mobile Best of the Best Vocal Competition; 2009 Arts Council of Rockland Performing Artist Award; and the Stanton Bronze Medal Winner in the American Traditions Vocal Competition. Shirley taught Voice at PTW for many years, and we are thrilled to have her returning to teach at PTW again, now having even more experiences and knowledge to share with our students!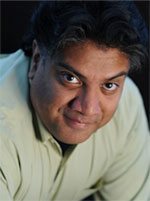 STEVE GOKOOL
Private Lessons in Voice, Piano, Guitar, Music Theory
Steve holds a Bachelor's degree in Voice Performance from the University of Toronto, his Masters in Voice and Conducting from the University of New Mexico, and most recently, his Professional Studies Certificate in Voice from the Manhattan School of Music. Steve is classically trained and has extensive experience teaching voice to students with varied skill levels and performance goals, from beginners to advanced students, preparing for school show auditions, professional auditions or preparing to enter conservatories. Steve has taught on the university level to both undergrad and graduate voice students. Steve was also the principal conductor for the Symphony of Albuquerque and Chorus, for their 2009 – 2010 season, and has conducted opera and oratorio as well as various other ensembles in various genres and styles, both in Canada and the United States.
As a performer, Steve is equally at home on stage or in the studio. Steve has sung on several commercially released CDs in popular music styles and has held many full roles as a tenor soloist. He enjoys performing varied styles of vocal repertoire, including musical theater, pop, gospel, art song and opera. His musical theatre credits include The Pirates of Penzance (Pirate King) and his operetta credits include The Gondoliers (Luiz), and The Yeomen of the Guard (Col. Fairfax). His solo concert credits include Orff's Carmina Burana, Händel's Judas Maccabeaus and Messiah, Schubert's Mass in G, Brahms' Liebeslieder and Mozart's Requiem. Most recently, Steve performed the role of Émile in the musical Rose Marie, Canio from Pagliacci, and has performed as Alfredo in La Traviata and as the tenor solo in Beethoven's 9th Symphony.
Steve is excited to be a part of the PTW faculty where he enjoys sharing his love and knowledge of singing and music with the PTW students.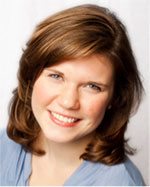 MARIE PUTKO
Marie holds her Masters in Vocal Performance in Opera Studies and Vocal Pedagogy from NYU, and received her Bachelor's degree at Providence College in Vocal Performance, graduating with honors. In addition, Marie was Resident Artist for the Nevada Opera in 2012, she performed in the Florence Voice Seminar in 2011 through Westminster Choir College, and studied in the Opera Workshop for the Institute of European Studies in Vienna, Austria in 2008. Marie served as the assistant conductor at Providence College and was a featured soloist in the Bach Festival. As both a performer and a teacher, Marie enjoys to share her love for music and the performing arts with those around her. Marie's beautiful pure voice is a perfect fit for both musical theatre and opera. Some of Marie's performance credits include Damn Yankees (Gloria), Guys and Dolls (Adelaide), Company (Sarah), House (Betty), Cendrillon (Cinderella), The Impresario (Miss Silverpeal), Brahms Liebeslieder Waltzes (Soprano Soloist), Dido and Aeneas (Belinda), Amahl and the Nightvisitors (Amahl), and Funny Girl.
Marie teaches voice to Graduate students at New York University (NYU) and also teaches yoga at NYU. She hopes to further her practice in yoga for singers and musicians of all ages. She is very excited to join the PTW community and is extremely grateful for her dear friend and colleague, Molly Dunn who opened this door of creative opportunity.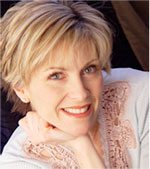 ELIZABETH SOUTHARD
Private Lessons in Voice, Song Interpretation, Audition Technique
Elizabeth has worked extensively in musical theatre, on Broadway and in National tours. Beth starred on Broadway as Christine in Andrew Lloyd Webber's The Phantom of the Opera, a role she also performed in the Vancouver, B.C. production and the National tour along side her husband, Gary Mauer. She was chosen by Harold Prince to star as Magnolia in his latest revival of Showboat in the First National Tour. She was also seen Off-Broadway in Jack Eric William's Swamp Gas and Shallow Feelings as Sherlyn. Other tours include: Christine in the Yeston/Kopit Phantom, and The Sound of Music with Marie Osmond. Regional highlights include Yum-Yum in The Mikado, Claudia in Nine, and Sukey Tawdry in Three Penny Opera.
Elizabeth has been guest soloist with orchestras including the Pittsburgh Symphony with Marvin Hamlisch, the Buffalo Philharmonic, the Anchorage Symphony, and the Flagstaff Symphony. She also toured throughout Germany and performed at the Opera Comique in Paris. Elizabeth received her degree in Vocal Performance from Ithaca College School of Music. She received a scholarship to study at the prestigious American Institute of Musical Studies in Graz, Austria and went on to receive first place in the National Association of Teachers of Singing competition. Beth is joyously married to actor Gary Mauer and plays Mommy to Nicholas and Eden.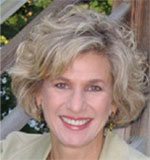 HOLLI WASSER
Private Lessons in Voice
Holli studied at New England Conservatory, earned her Bachelor's degree in Voice at Mannes College of Music, and holds her Master of Science degree in Speech-Language Pathology at Kean University.
Holli holds the following academic positions: Adjunct Professor for applied jazz voice at Hofstra University, Jazz department under the direction of David Lalama since 1996; Adjunct Professor for applied jazz voice and Director of Jazz Vocal Ensemble "Vocamotion" at Montclair State University, Jazz Department under the direction of Jeffrey Kunkel since 2006; Extension Division at Mannes College of Music since 1997; Called upon to substitute teach at The New School, New York University, and City College.
She has experience working with adults and children with communication disorders of voice, language and fluency. Holli is a professional singer and is able to synthesize her singing experience with her speech language pathology training to help those with voice disorders, especially people who use their voice professionally, to regain full vocal capacity. Holli has received additional training in Voice Disorders, attended Lessac-Madsen Resonance Voice Training, Stroboscopy Training at Vanderbilt Medical Center as well as Stroboscopy Training with Dr. Anat Keidar.
Over the last several decades, Holli – jazz vocalist, music educator, and voice specialist – has been a vibrant force in the jazz world. Alongside her career as a member and co-founder of the celebrated vocal trio String Of Pearls (25 years and counting), Holli has garnered fans and praise as a swinging, intensely musical solo singer with a deep knowledge of the jazz tradition. Holli is proud to belong to the generation that helped to legitimize vocal jazz at the college level. Along with her peers (some of the finest working jazz vocalists today), Holli has helped to develop and form many of the major vocal jazz programs in the country.
She has toured nationally and abroad with high-profile performances at the JVC Jazz Festival, the 92nd Street Y, Town Hall, and the Kennedy Center. She is happy to call Maplewood her home and looks forward to working with young artists this fall at PTW.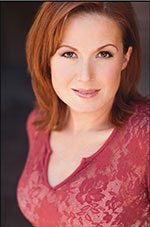 KRISTIN CARBONE
Classically trained in Opera and a veteran of Broadway, Kristin Carbone is thrilled to be teaching voice, acting and song interpertaion at PTW! Kristin has performed on Broadway in: Mary Poppins (Katie Nanna and the understudy for Mrs. Banks/Birdwoman), Fiddler on the Roof ('04 revival - Tzeitel u/s), Into The Woods ('02 revival – Milky White, Stepsisters). 1st National Tours: Hal Prince's Show Boat (Magnolia), Disney's Beauty and the Beast, and Principal Vocalist in An Evening with Michael Crawford in Concert. Favorite regional shows/roles: Phantom (Christine) at Walnut St. Theatre, Kiss Me, Kate (Lilli/Kate), 1776 (Abigail Adams), The Music Man (Marian), Carousel (Julie), She Loves Me (Amalia), Dear World (Nina), Passion (Clara), and The Fantasticks (Luisa). Favorite production: 4 year old Lilyanna and 3 month Jamison old with husband Michael St. John.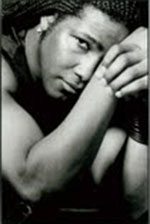 JAY T
The creator of the "JAZZ FUNK" style, Jay T trained as a musician in piano, trumpet and voice; He studied with Joe and Dolores Benjamin- Joe having played with Duke Ellington. As a dancer he trained with Phil Black in Jazz and William Chaison (Alvin Ailey) and Joan Palladino for Modern. As a singer Jay T is currently a background Vocalist for D'Angelo, recently finishing a US tour.
Jay T has developed a choreographic movement vocabulary that combines classical and stylized jazz, modern; tap & funk/hip hop and named it "JAZZ FUNK". He choreographs in feature films, industrials, music videos and recording artist's concert tours. He has worked with Prince, Salt N' Pepa, Kool Moe Dee, Cyndi Lauper, Jennifer Lopez, Color Me Badd and many others. He attributes his success in staging movement for musicians without distracting from their playing live to his own experiences as a musician. He has choreographed concert pieces for Ohio State University, Princeton University, Montclair State University, DeSales University, Bolles Dance Theater (Florida) and many others.
Jay T is recognized around the world for his style. He was the first American to tour Siberia, Russia to teach Jazz Funk, classic Jazz, Musical Theater and Hip Hop. He has taught in Egypt, Malaysia, Moscow, Cyprus, Paris, Italy, Zurich, Osaka and Tokyo. He recently returned from teaching in Cairo with the Cairo Opera House, Rwanda, where he was consultant on the development of the Country's new Arts Council, as well as teaching for the Joffrey Ballet in New York and Miami.
His in-depth knowledge of classic jazz, musical theater and as one of the creators in hip hop have allowed jay T to choreograph and teach in all venues; from the classroom to the concert stage, from the studio to the soundstage, Jay T continues sharing his experiences with both the student and the professional. His versatility is rarely found and always appreciated.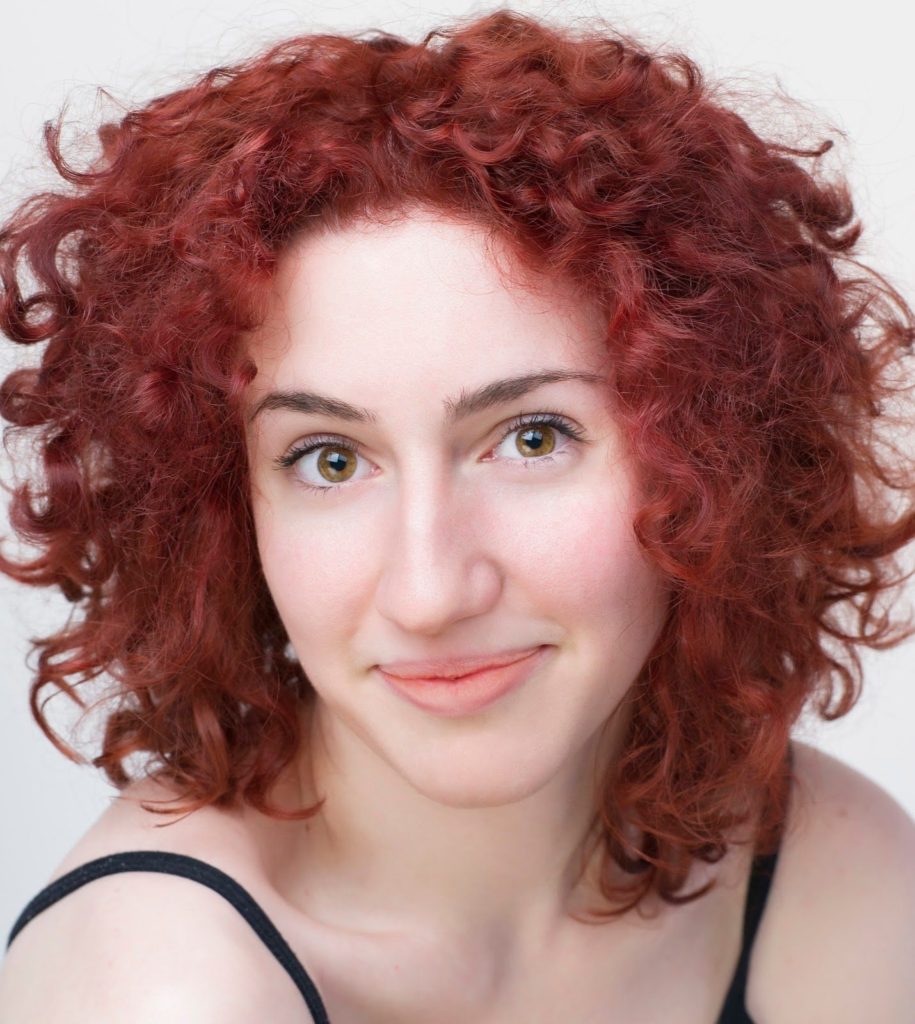 BRITTANY GOODWIN
Brittany Goodwin is a graduate from Wroxton College in Oxfordshire, England and Fairleigh Dickinson University where she achieved a Bachelor's degree in Theatre and a minor degree in British Studies. She was awarded the Who's Who in American Universities and Colleges honor two years in a row for her dedication on and off the stage. When she is not performing, Brittany enjoys teaching acting and directing as well as preparing school aged actors for their college auditions. Brittany has the eye of a director and the heart of a performer, and she translates this passion directly to the students she teaches.
Some of Brittany's past acting credits include: Alexander/Aaron in (NJ premier of Coram Boy), Scout (Popcorn), Harper (Angels in America), Viola (Twelfth Night), Lavinia (Titus Andronicus), and Cheshire Cat (Alice in Wonderland).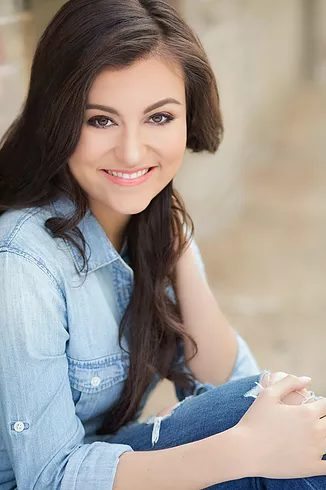 LAUREN LANGBAUM
Lauren Langbaum is a native of San Antonio, Texas. Over the last few years, she has performed in many venues over the world. She made her international debut in Florence, Italy singing Susanna in The Marriage of Figaro and 2nd Spirit in The Magic Flute in Germany. Last November she had the privilege of making her Carnegie Hall debut with the New York Lyric Opera singing Javotte in Massanet's Manon. Regional credits include: Man of La Mancha (u/s Antonia), West Side Story (Maria) & Twelfth Night (Maria).
She received her undergraduate degree at The Boston Conservatory of Music in Classical Voice. Upon graduation, she moved to New York to attend New York University. At NYU, she recently completed her Master of Music in Voice with an emphasis in Musical Theatre. She is thrilled to be teaching at PTW!

DANNY GREENBERG
Danny Greenberg is a proud graduate of the Boston Conservatory. He graduated cum laude with a Bachelor in Fine Arts in Musical Theater. At the Conservatory he had a triple emphasis in directing, song writing, and musical theater repertoire. As an actor, he has worked both regionally and in New York. As a songwriter, he has performed at many venues in New York and just recently released his first LP Morning Song on iTunes and Spotify. His music was selected to be part of WFUV's On Your Radar, a show dedicated to promoting up-and-coming artists, hosted by John Platt.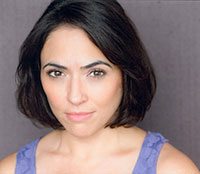 JOANNA YOUNG
Private Lessons in Voice, Acting (Theatre), Song Interpretation, Audition Technique
Joanna Young was born and raised in Omaha, NE. While attending New York University, she was cast in the National Tour of Les Miserables which traveled the United States and played Singapore. During her stint with Les Mis, Joanna played both Eponine and Cosette on a regular basis.
Joanna made her Broadway debut in Grease! after touring the country with the same production. During that time she played Rizzo, Marty, Jan, and Cha Cha, and also understudied such stars as Lucy Lawless, Jasmine Guy, Sheena Easton, and Deborah Gibson.
Joanna had the privilege to understudy Sutton Foster as Janet in the Broadway company of The Drowsy Chaperone. Some of Joanna's favorite regional roles include Diana and Val in A Chorus Line, Gertrude McFuzz in Seussical and many zany characters in I Love You, You're Perfect, Now Change. She has also performed in numerous concerts and cabarets in NYC and across the country, including with her hometown's Omaha Symphony.
Joanna is a member of the Midtown Direct Rep, through which she helped develop the musical Rated P...for Parenthood.
Joanna starred in the Off-Broadway transfer of Rated P at the Westside Theatre in New York City, and can be heard on the original cast recording. Joanna is the mother of three boys and resides in Maplewood, NJ.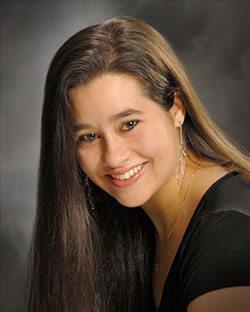 LEAH SAYAD
Private Lessons in Voice, Song Interpretation, xSight-Singing, Music Theory
Leah Sayad is a 2013 Masters Candidate in the Program in Vocal Performance in Classical Voice and an Advanced Certificate in Vocal Pedagogy, studying in the studio of Dr. Brian Gill. She completed her undergraduate studies in Music and French at Centenary College of Louisiana where she studied in the voice studio of Dr. Gale Odom. Leah has most recently been seen in NYU Steinhardt's study of scenes entitled A Night at the Opera. She was seen as Mademoiselle Silberklang in the trio from W.A. Mozart's Der Schauspieldirektor. She portrayed Mabel in "Poor Wand'ring One" from Gilbert & Sullivan's The Pirates of Penzance. And she was Alexandra in the "Rain Quartet" from Marc Blitzstein's opera Regina. Some of her previous roles include Myrtle in NYU Steinhardt's Production of Street Scene and Aoife in the new opera work Breakfast, Lunch, and Dinner by Zachary Redler and Sara Cooper. Other roles also include the Princess in L'Enfant et les Sortileges and Lily in The Secret Garden. She has performance experience as the soprano soloist in Mozart's Requiem and chorus work with the Shreveport Opera in Don Giovanni, La Boheme, and Carousel.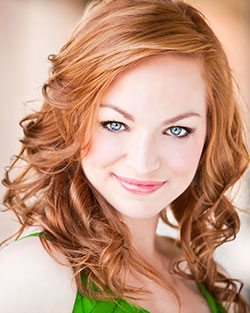 LORI LUSTED
Private Lessons in Voice, Song Interpretation, Audition Technique
Lori Lusted is a native of Baton Rouge, LA and grew up in a household where she was inspired by her parents who are both professional musicians. Lori holds her B.M. in Vocal Music Education and a B.A. in German from Centenary College of LA. Her undergraduate degrees afforded her the opportunity to teach for two years as a middle and high school choir and drama teacher in northern Louisiana before continuing on to graduate school to pursue performing. Lori graduated from Oklahoma City University (OCU) with a M.M. in Music Theater in May 2012.
Most recently Lori made her Off-Broadway debut performing in Swingtime Canteen (Topeka Abotelli) at the Cherry Lane Theatre. New York credits: Oliver! (Charlotte) at the Secret Theatre, Atlantis (Little Girl) with Emerging Artists Theatre. Regional: Les Miserables (Cosette), Annie (Grace Farrell), Hair (Jeanie), Chicago (Roxie Hart), You're A Good Man, Charlie Brown (Sally Brown), and The Confession (Katie Lapp)
Lori is actively pursuing a crossover career in both music theater and opera. Light Opera Oklahoma: Evita (Mistress), Trouble in Tahiti (Trio Soprano), and The Light in the Piazz;. Shreveport Opera: Amahl and the Night Visitors (Amahl), Carousel, Carmen, Manon Lescaut, and Cosi Fan Tutte. She enjoys concert work and has performed the soprano solos in Vivaldi's Gloria, Handel's Messiah, Mozart's Mass in c minor, and Mozart's Missa Brevis. Lori is excited to remain active as both a teacher and performer and is thrilled to be a part of the PTW faculty.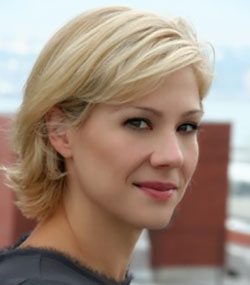 STEPHANIE KURTZUBA
Private Lessons in Acting (On-Camera & Theatre), Song Interpretation, Audition Technique
Stephanie Kurtzuba is an actress and mother. Her work onstage, in film and in television has taken her around the world but she loves nothing more than hanging out with her 2 young sons. Most recently Stephanie has been seen as Kimmie Belzer in the Academy Award nominated film The Wolf Of Wall Street directed by Martin Scorcese. She also plays the recurring role of Olivia Beck on the Emmy Award winning CBS series The Good Wife.
On Broadway, Stephanie has been an original cast member of the 2008 Tony Award winning Best Musical Billy Elliot, and Mary Poppins and The Boy From Oz, starring Hugh Jackman. Look for Stephanie in the new HBO series The Leftovers (premiering June 29) and the movie musical Annie opening in December starring Cameron Diaz and Jamie Foxx.
We would love to welcome your child into the PTW theatre family and help them on their own creative journey.
Simply click the button below to get in touch and find out more about what we can offer your child.